Party FAQs
You've got questions - and we're here to help
Q: I can't attend this week. Is there a replay?
A: Nothing is live. The name "gathering the best instructors to show you tips and tricks to help you get unstuck" is not that catchy. So we went with Creative Block Party.
A traditional block party is a gathering of neighbors in fellowship. And that's what this is - a gathering of creatives. We're here to share knowledge and inspire others to keep creating no matter what. Creativity is the key no matter what your full-time profession is. Creativity feeds problem solving skills, boosts your mood and builds esteem.
Q: What courses are included?
A: There are 34 mini courses and ebooks included in the purchase. You can preview the full list here.
Q: Who are the instructors?
A: Your instructors are professional artists, artisans, craft bloggers and authors that work in any of 13 different creative mediums. They are the pros that will help you get started or try a new art medium and cut through the confusion that goes with getting started. What do I buy? How do I use that tool? Your full list of instructors is here.
Q: Can I purchase classes separately?
The classes are being sold as a one-time offer. It's a packaged sale. Many instructors have their own online course website and value course material at or above the total cost of this sale. This is a BARGAIN valued at up to 80% off of what you would pay separately.
Q: Where can I find a list of materials?
A: Each instructor has a list of materials within their course module. They will also often recommend that you watch the course without buying materials first, so you can see if they have recommendations for alternate materials that you might already own!
Q: How long do I have access to the courses? Can I download them?
A: Courses are hosted on the Creative Block Party site. There are a couple ebooks included with the package and you should absolutely download those ASAP to keep forever. Your access is available for at least a year and reminders will be sent by email.
Q: Will my information be shared with the instructors?
A: No. Your information is private. Signing up via our website is a personal transaction with Creative Block LLC and not the instructors. If you choose to make contact with instructors to obtain more materials or sign up separately on their mailing list, you may do so.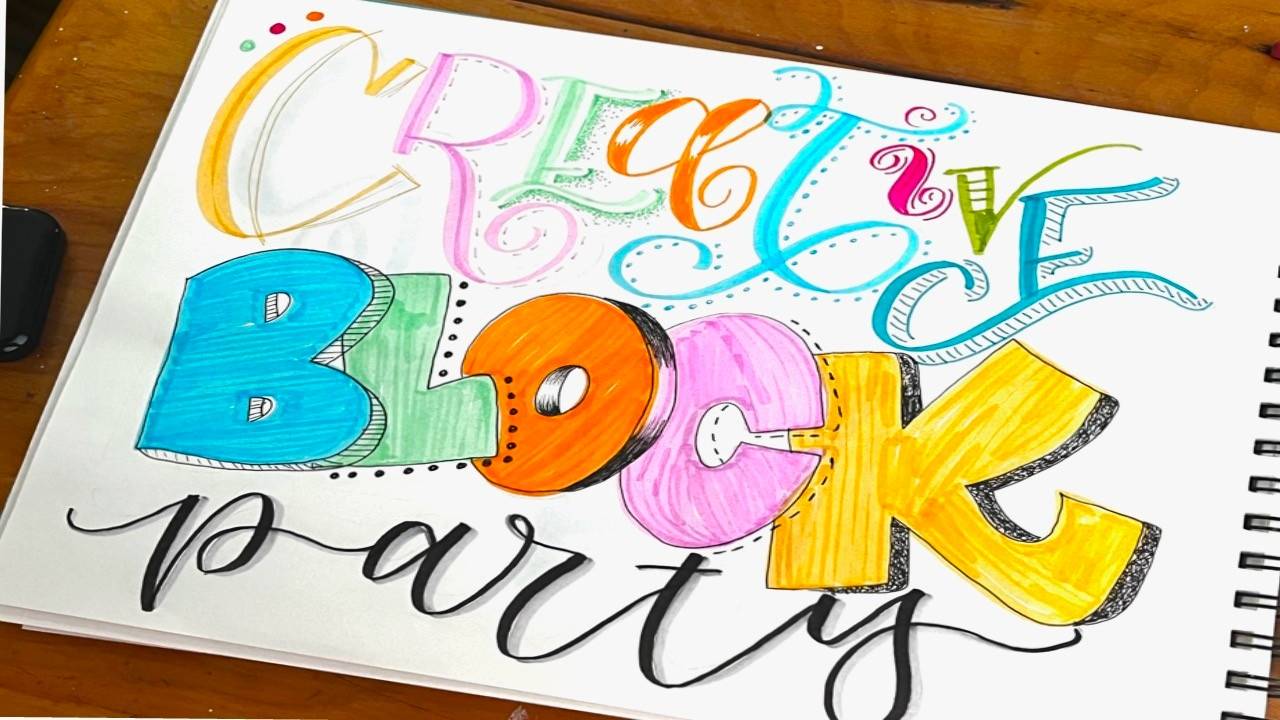 Hurry - this offer expires!
Whether it's new materials, new methods or a new technique, you'll be creatively renewed and inspired by our exclusive collection of mini courses!
Join the party!
What others are saying about us...
ABSOLUTELY LOVED THE SPRING 2022 PARTY AND AM STILL COMPLETING SOME OF THE ACTIVITIES. CAN'T WAIT TO SEE WHAT IS NEXT. IT WAS GREAT TO WATCH AND WORK AT MY OWN PACE AND TIME.
I was so impressed with the previous and watched all episodes and look forward to doing the same with the Fall retreat :)
I just wanted to thank you all for the opportunity to share my course with The Creative Block Party. My audience really responded to this offer to buy so many courses in one place.
There's going to be a Fall Party too??? I'm going to buy that one too. When can I sign up.